Pivot into autumn
It's been a buzz word in the business world during the pandemic – the ability to pivot your business to embrace the 'new normal'.
The same goes for events – they may not look exactly the same as they did last year, but let's embrace the new rules and make the events we hold more memorable than ever.
For a real pop of colour, go traditional with a Jet Black base teamed with Autumn Orange napkins. Pair with centrepieces filled with fruits, flowers, leaves and branches for a harvest style table that abounds with plenty.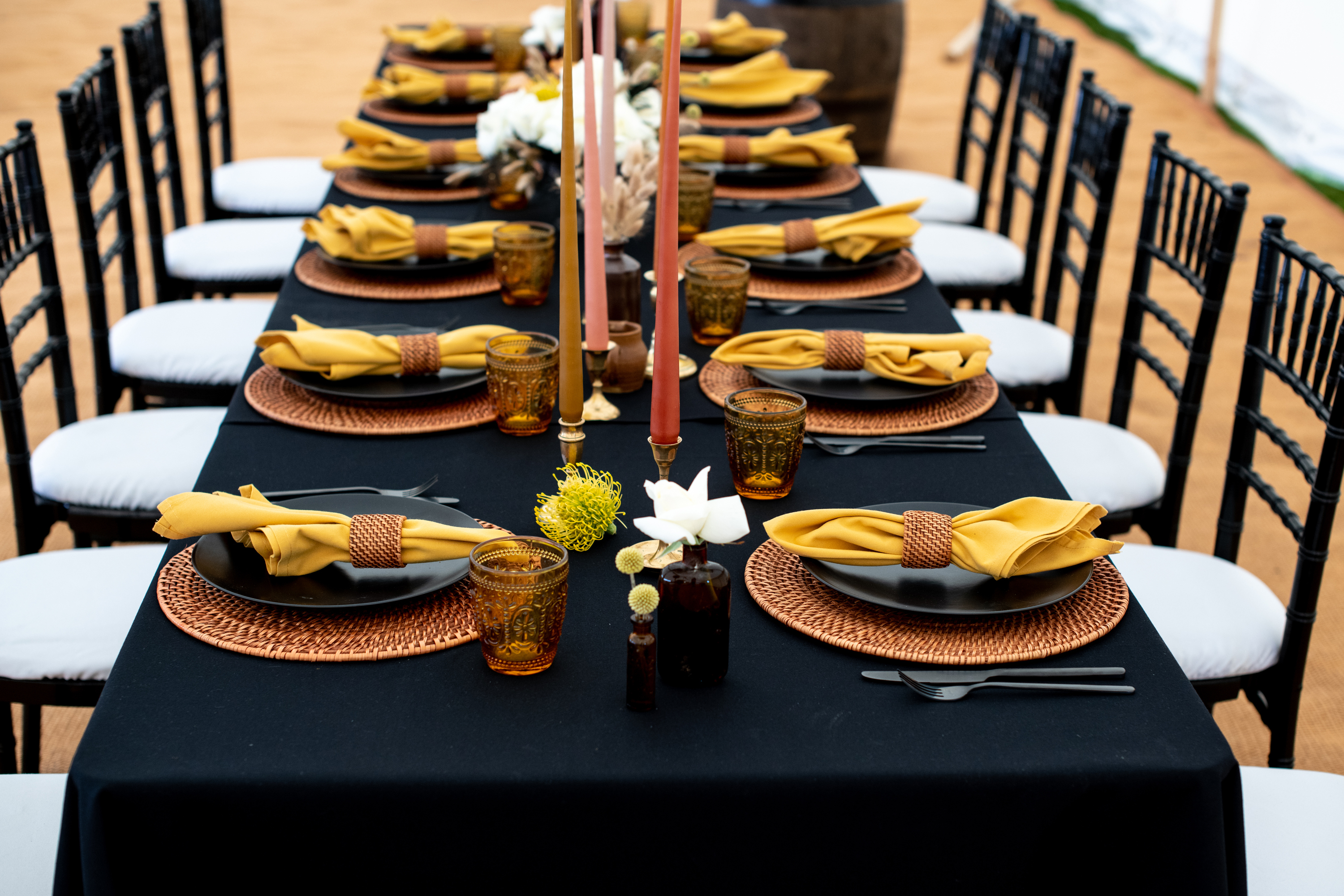 For something a little different, pair a Honeycomb tablecloth with a combination of Wild Raspberry, Autumn Orange and Blossom Pink napkins. These colours, although unconventional together, are all known to boost creativity and inspiration!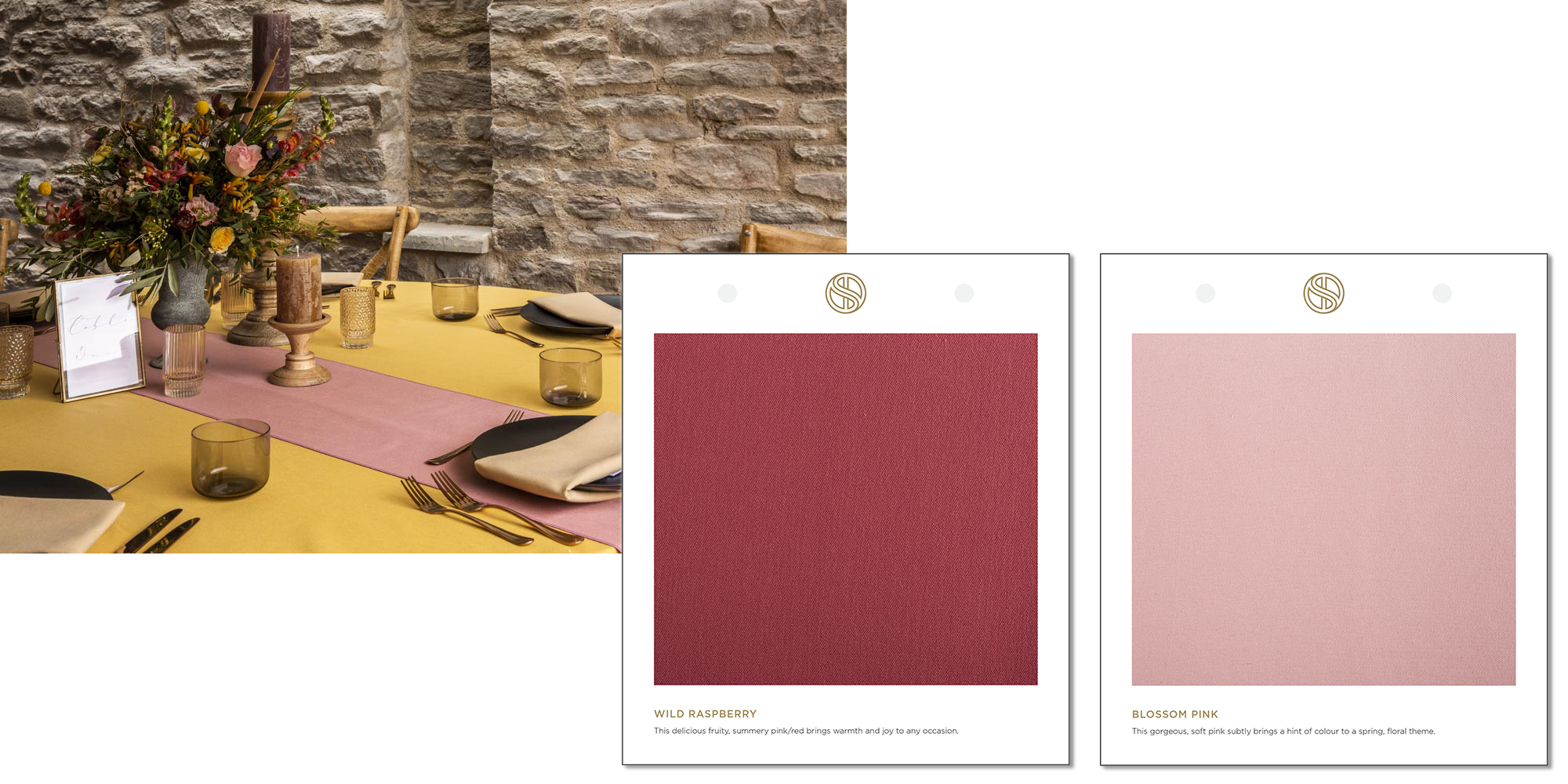 A drop of courage
Paint company Dulux have announced that their colour of the year for 2021 is called Brave Ground – an earthy, bolstering shade that connects back to nature and the simple things, creating feelings of stability, growth and potential.
To recreate the feelings created by Brave Ground, choose Pebble Grey as the base for your table setting. You can pair it with crisp, white napkins or use Pebble Grey throughout – it looks wonderful with sprigs of eucalyptus for a decorative and aromatic table.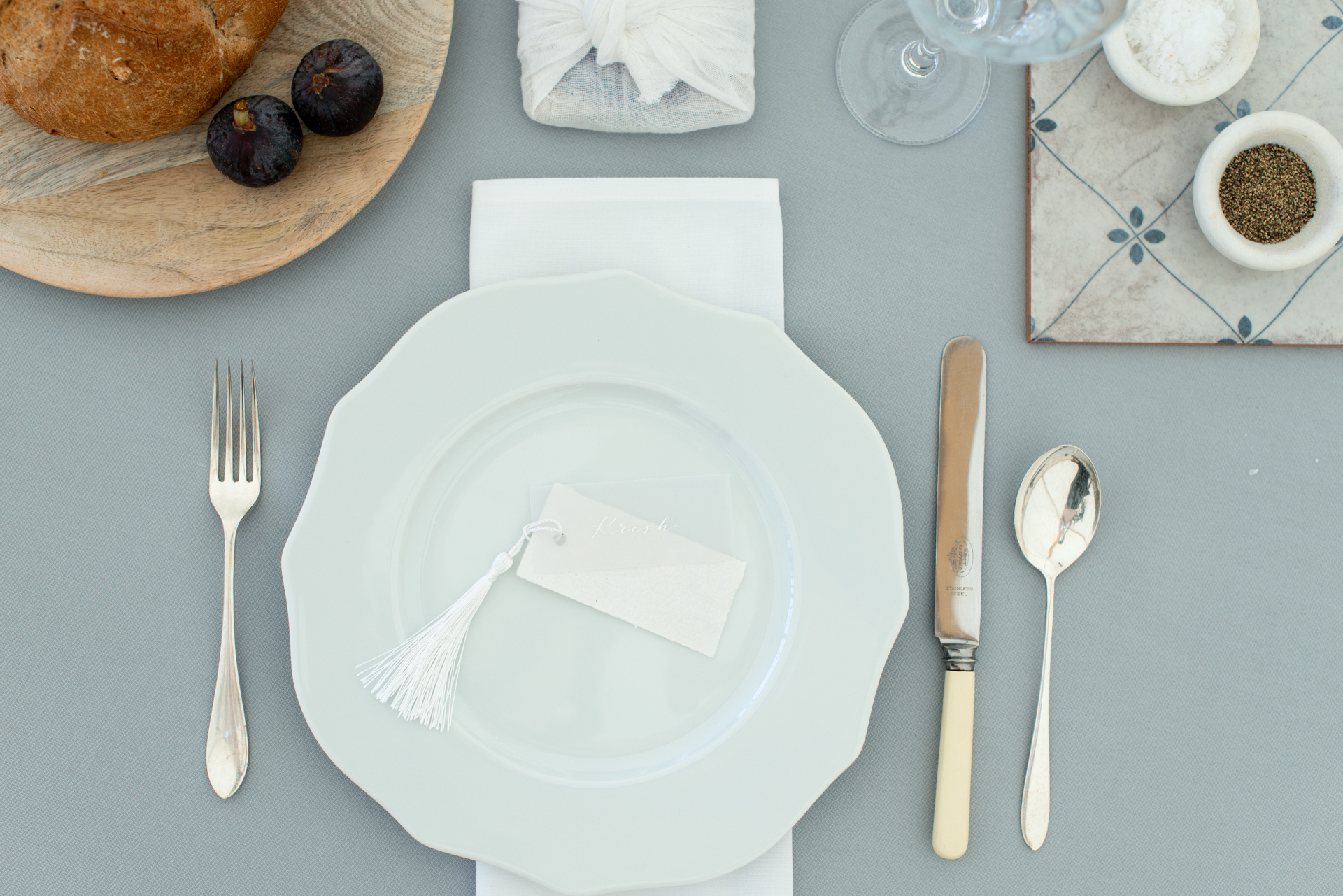 Olive is also a great, earthy tone to use as a base for an autumnal table. Team it with Turquoise Sea for a bit of contrast, or Coral for a more muted feel. Looks fabulous with centrepieces made from dark brown twigs bound with hessian rope.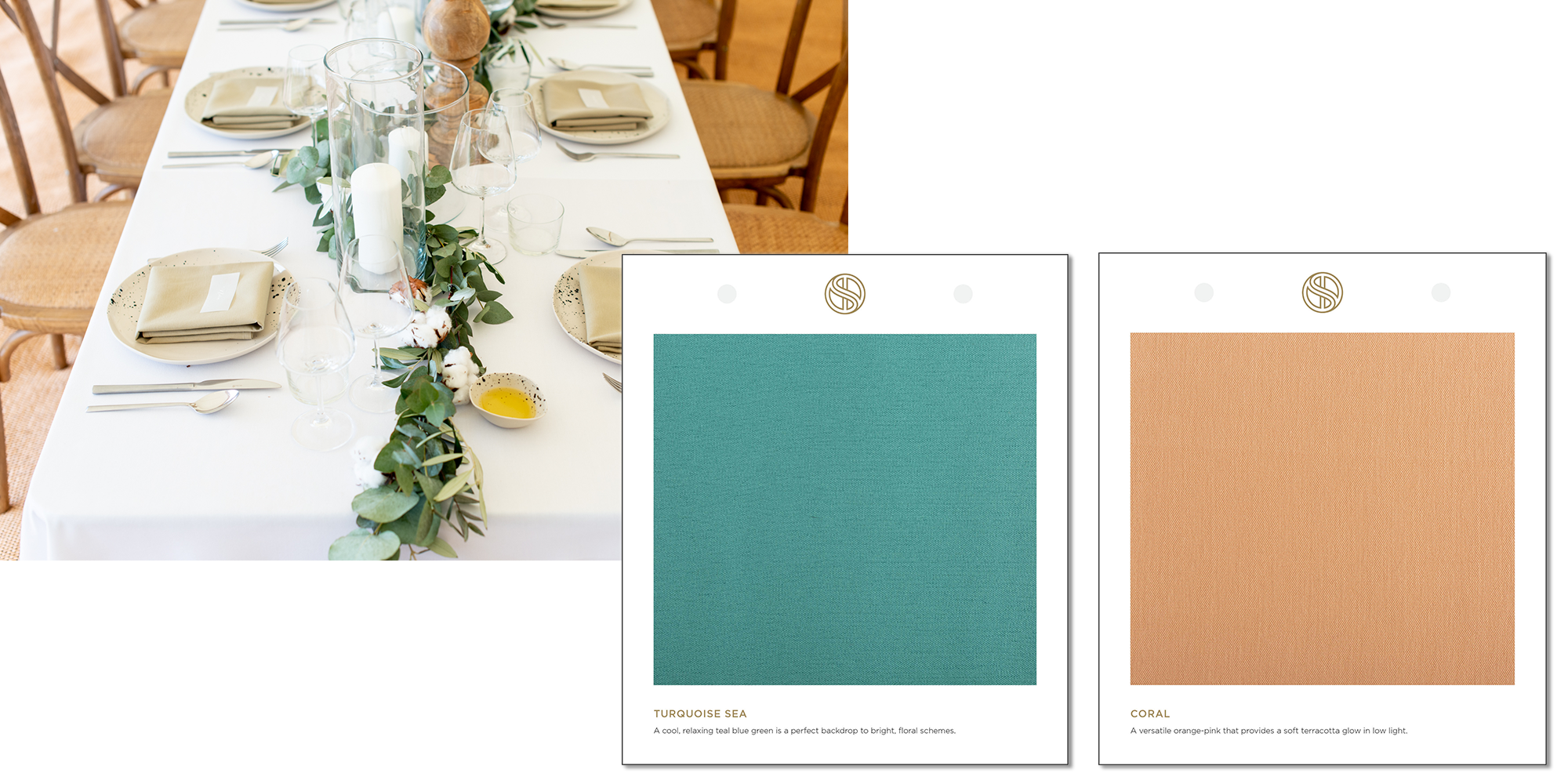 New Beginnings
Green might be more synonymous with spring than autumn, but as the colour of new beginnings it is very apt for autumn 2020. Embrace it – introduce it in all its glory into your table setting to create a feeling of renewal, growth and revival.

Use the rich and nostalgic Forest Green tablecloth as a base, paired with Natural Cream napkins for a sophisticated and earthy theme. Looks wonderful paired with centrepieces focused around autumn leaves, berries and twigs.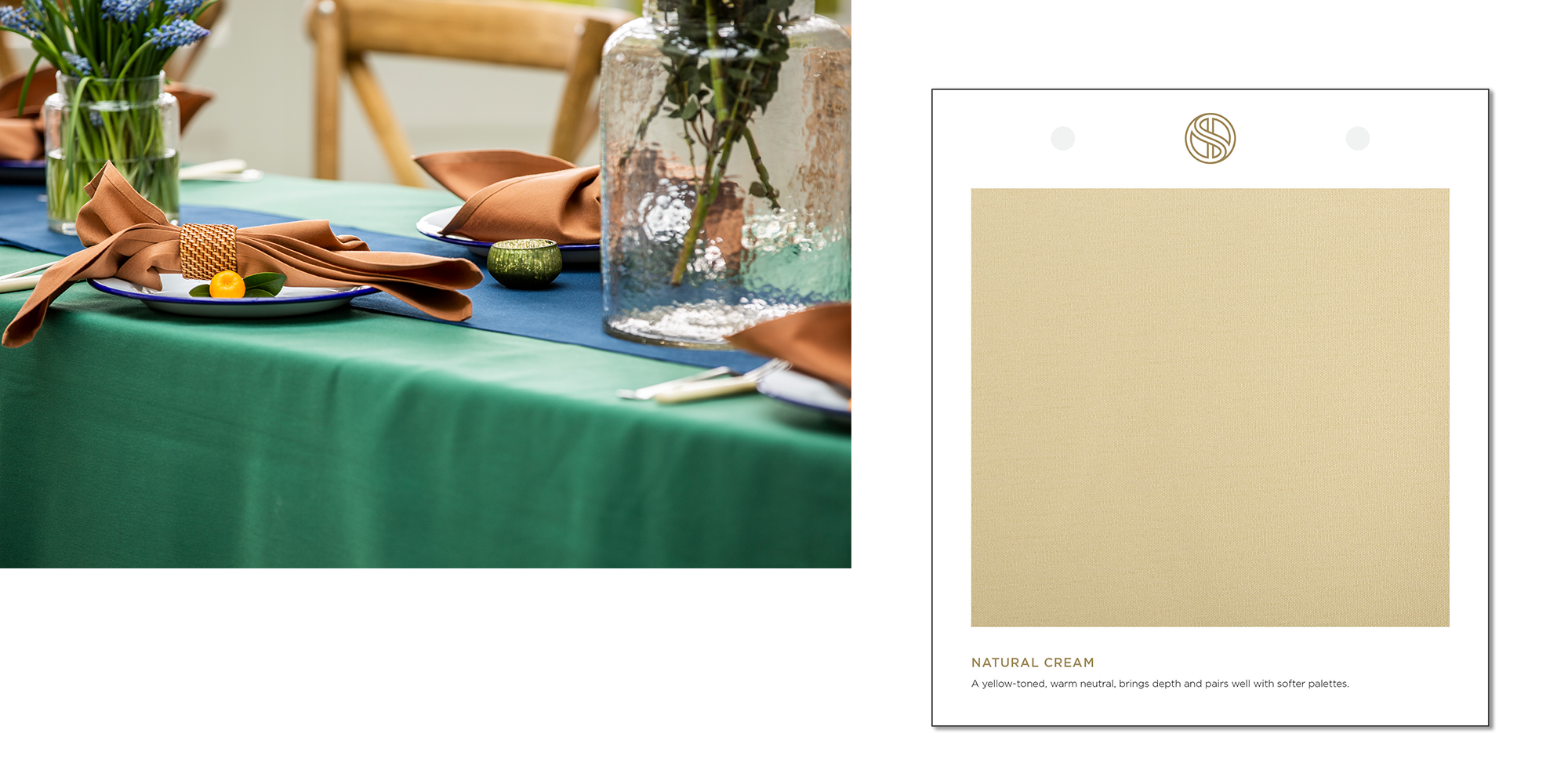 Pair the soft and exotic Arabian Sand with Forest Green napkins and chairs covered in Forest Green Organza. Pair with opulent flowers of deep ruby, magenta and royal blue to create a rich and sumptuous table bursting with jewel tones.