Deep and Dark
The trends in seasonal design and decorations are particularly dark this year, with an abundance of deep, bold colours that are captivating and expressive.
Think deep burgundy, as well as dark blue, grey, brown and forest green for sumptuous table tops.
Team a Jet Black table cloth with Forest Green Napkins for a bold and dramatic effect. Gold accessories and decorations make for a powerful statement centrepiece.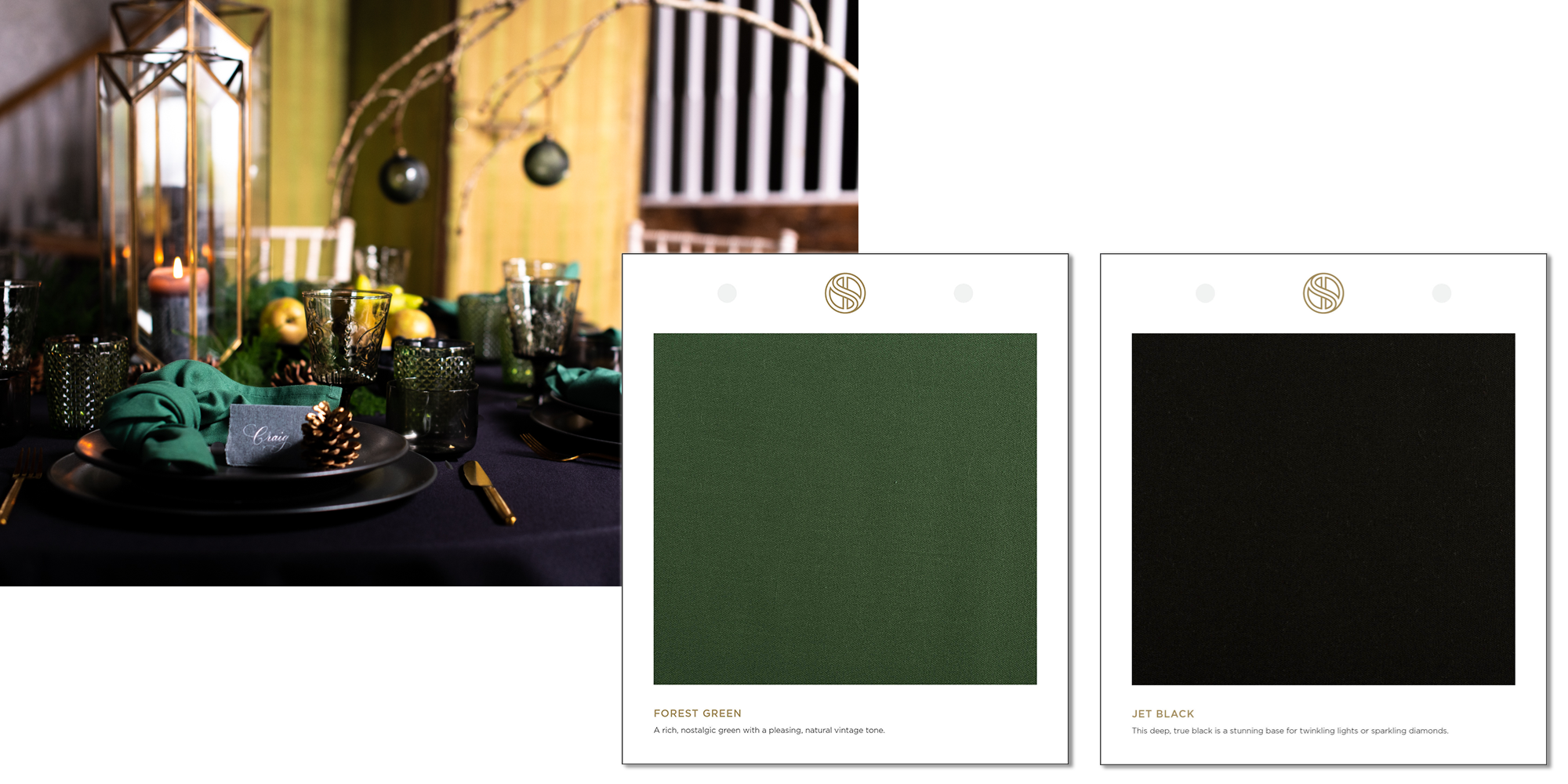 An Oxford Blue tablecloth paired with Honeycomb napkins is another dramatic way to welcome your guests to your table. Decorate with oranges infused with cloves and seasonal wreaths for a table that looks good enough to eat.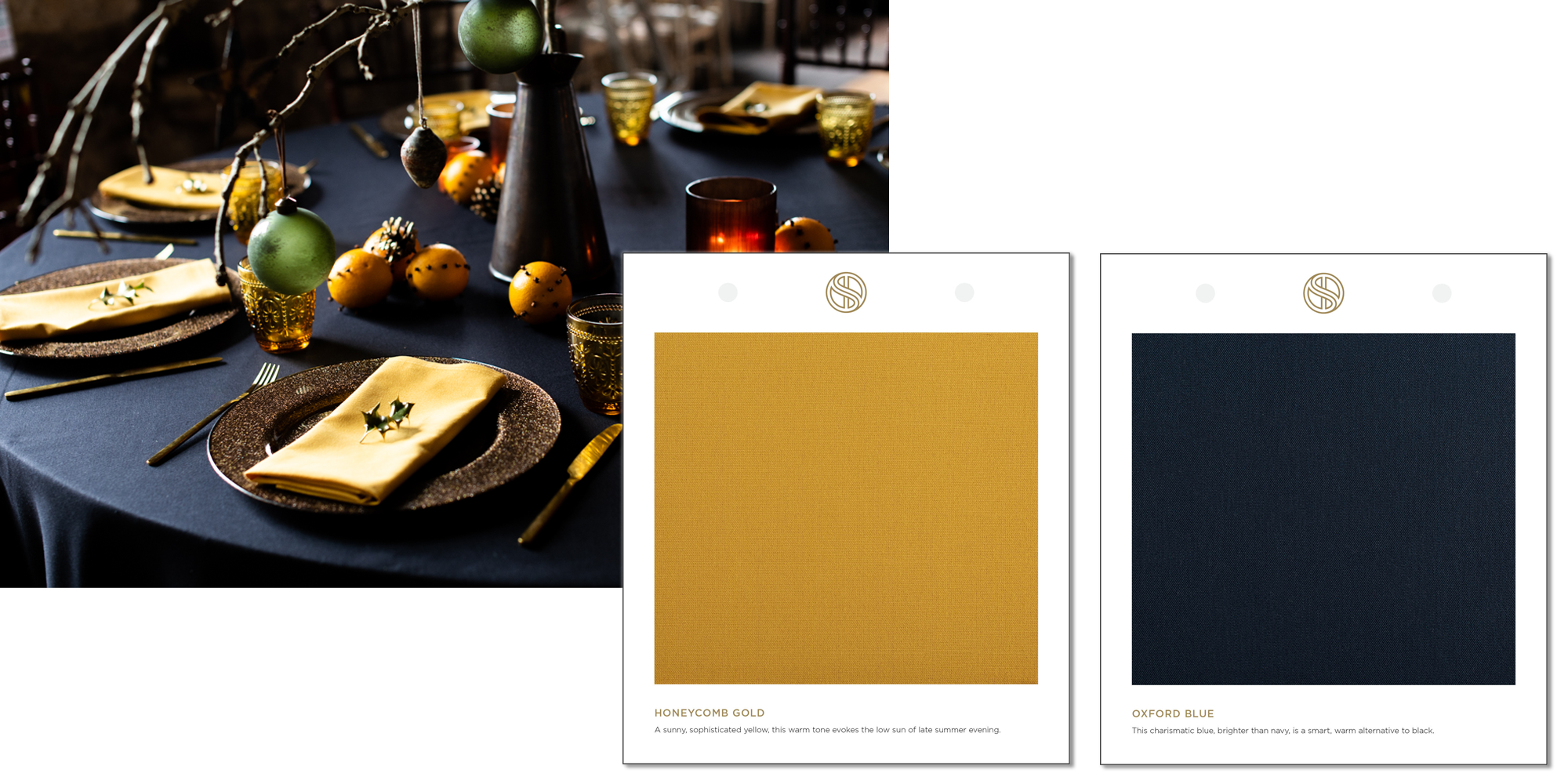 Go Natural…
Natural hues and traditional greens that bring nature into your home is always a wise choice for a Christmas table.
There's a certain comfort to the deep green of a Christmas tree paired with the natural colours found outside.
Simplicity is sometimes everything. Pair Arctic White tablecloths with Forest Green napkins and decorate your table with evergreens. This is a classic, elegant take on the traditional Christmas table, bringing a simple, natural feel to the proceedings.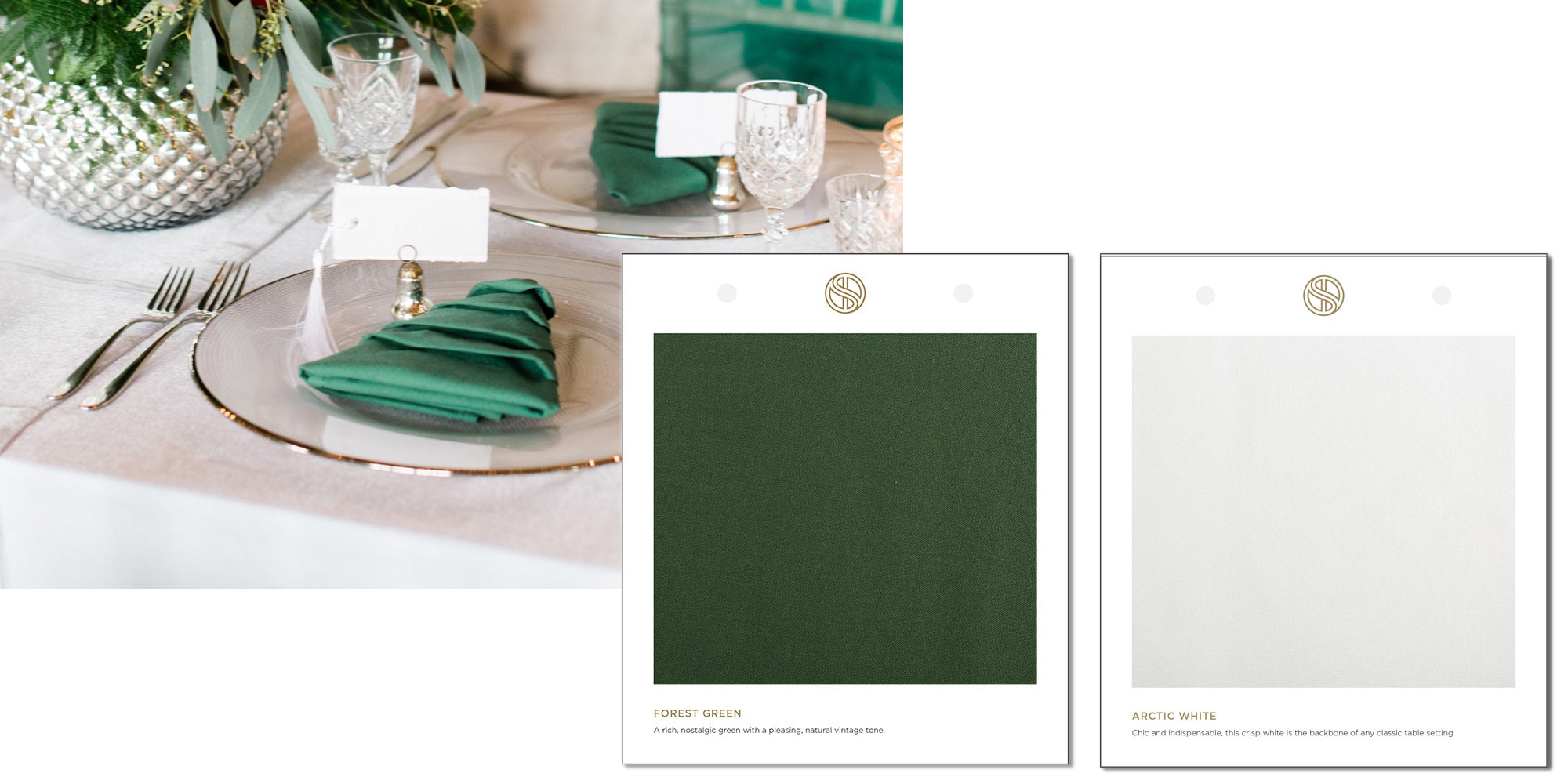 Team an Arctic White table cloth with Pebble Grey napkins for a sleek and Scandi take on the usual Christmas table. Coloured tableware and centrepieces can bring an edge to the simple colour scheme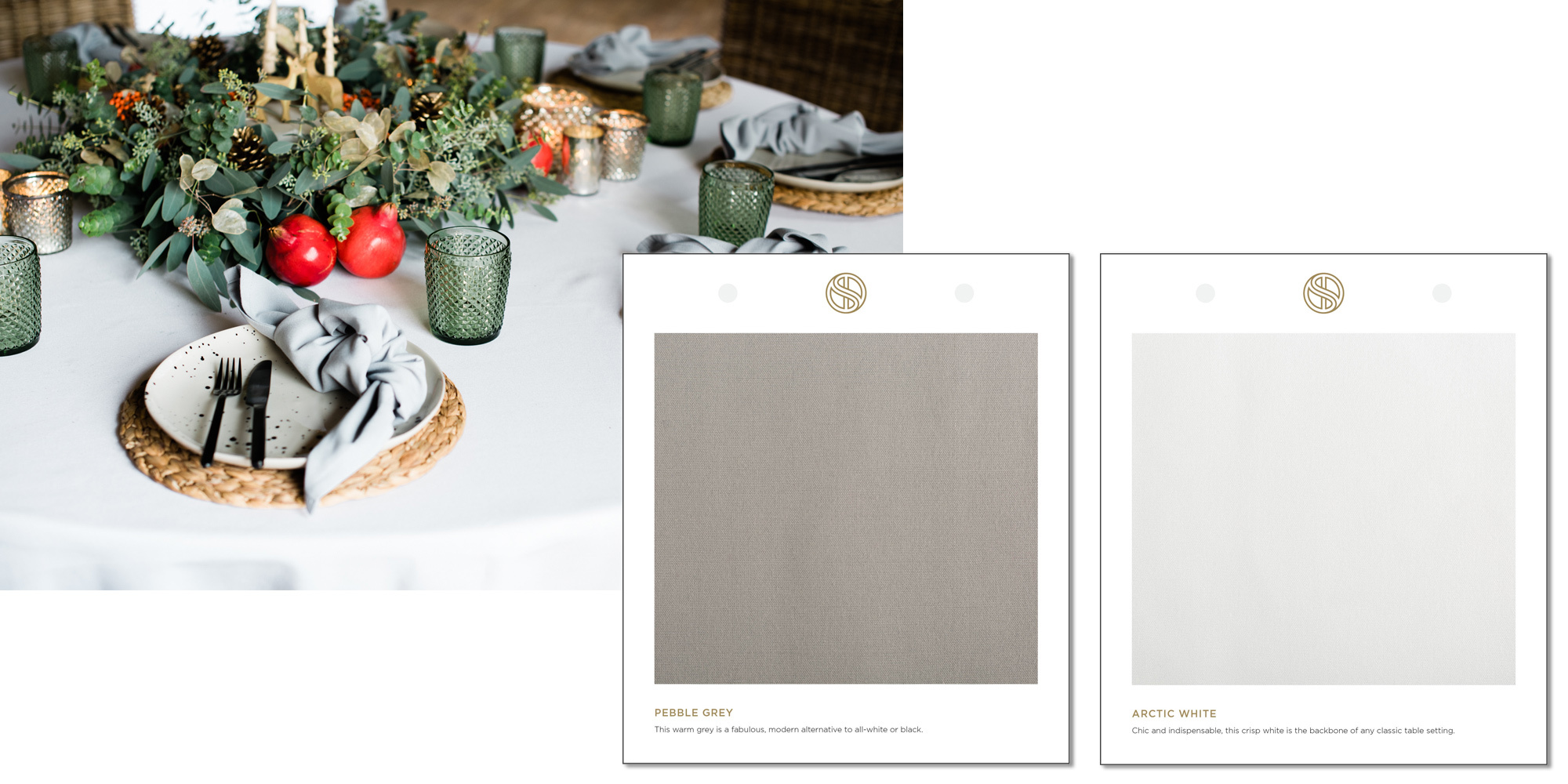 A pop of colour
Christmas doesn't have to be 'traditional'.
When it comes to colour – have some fun with it. Pastels hues, bright pinks and royal blues can bring a jewelled feel to the celebrations.

Pair Rose Blush Table Cloth with Merlot Red napkins for a statement table they'll all talk about. Gold goes particularly well with this colour combination, so explore centrepieces and accessories to accentuate the look.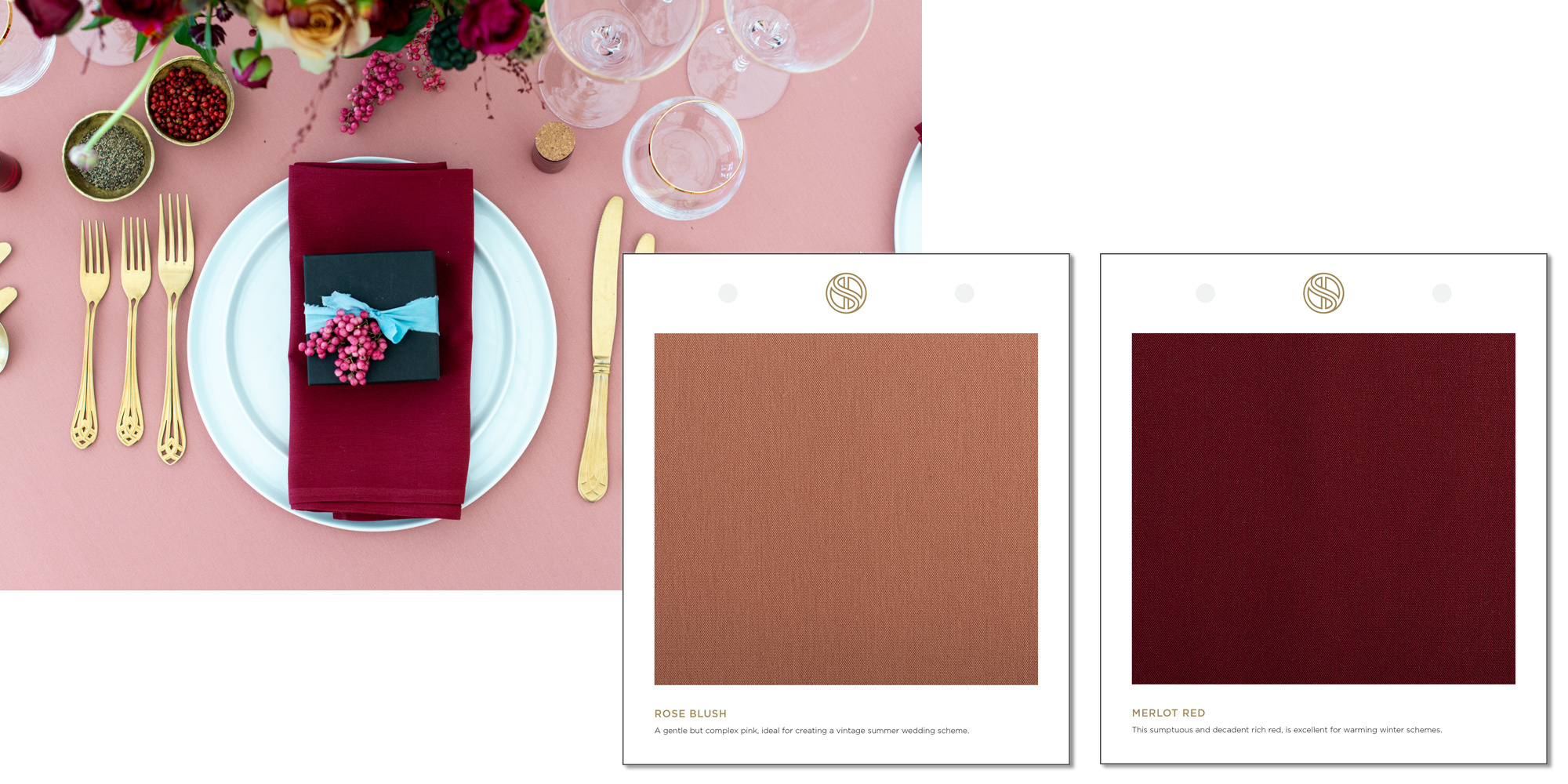 Try a simple Arctic White table cloth with Violet napkins for a real pop of brightness. Purple is considered the main colour of Advent, so it is an appropriate and fun choice with a bit of difference.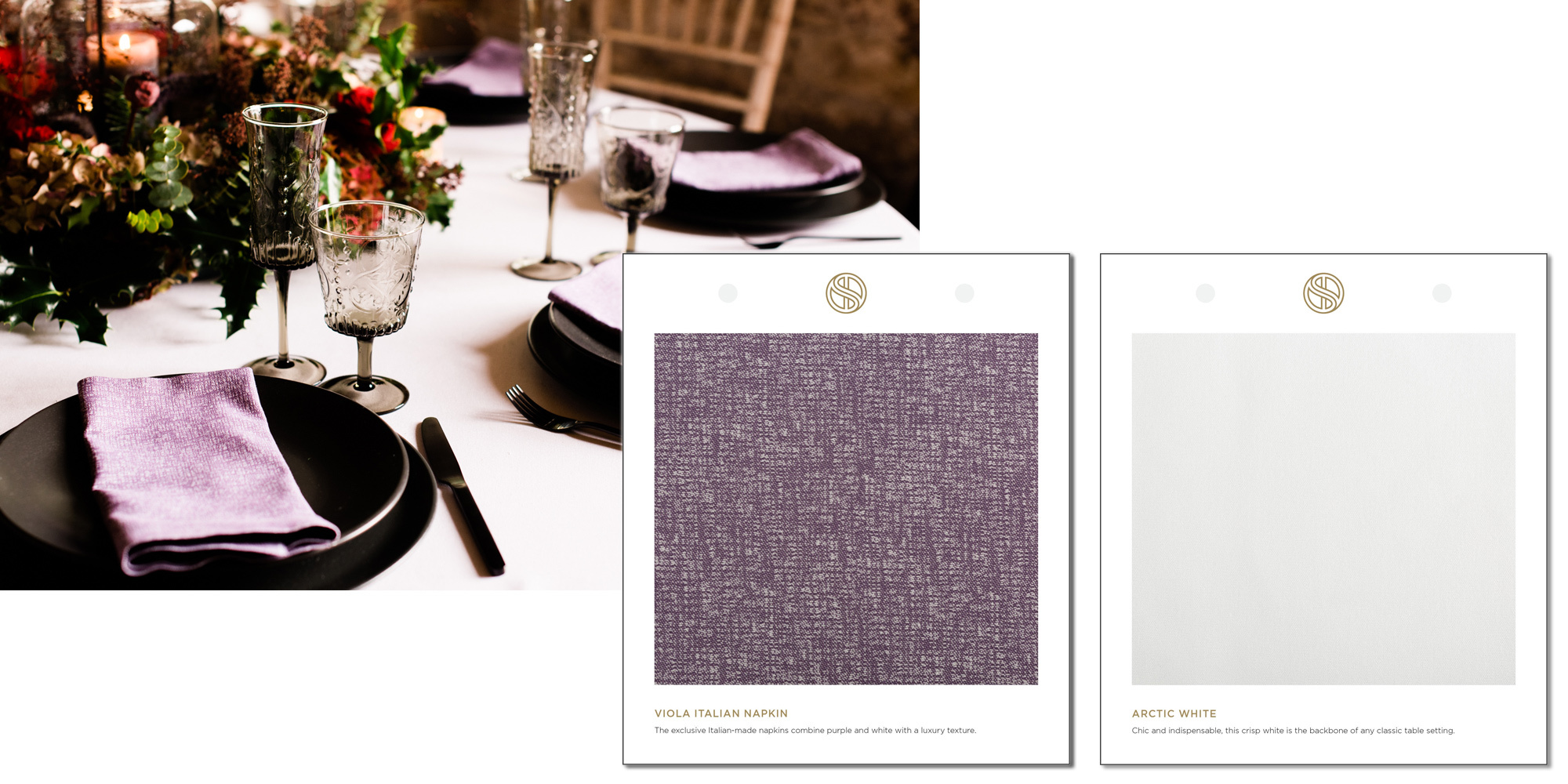 You can hire any combination of linens from Special Occasion Linen, whether your party is small or large. With 32 colours to choose from, we have an extensive array of linens, napkins and table runners, as well as chair covers, aprons, bows and sashes to give your party that Christmas magic. Click here to take a look at our Winter Lookbook for more inspiration.